Here's how to reach Satpura tiger reserve, If you put your finger in the middle of the Indian Map, most of the time by mistake it will fall on Satpura. It is almost at the center of India. Satpura Range is stretched across 900km through Madhya Pradesh and Maharashtra bordering Chattisgarh in the East and Gujarat in the West. Vindhya Range and Satpura Range are going parallel and the Narmada River is flowing from the in-between East to West. Satpura Tiger Reserve is situated south of the Narmada River. Satpura Tiger Reserve is one of the most diverse places in India. It has the highest point in Madhya Pradesh, which is Dhupgarh 1352m. Because of the altitude gradient diversity of the landscape and biodiversity is very unique. Some of the flora and fauna are endemic to this place. Like Ficus cupulata is an endemic fig tree to Pachmarhi. Satura Leopard Gecko is an endemic gecko. Also, this is the only Tiger Reserve in M.P. where we see the Indian Giant Squirrel.
Adventurous Activities to do in Satpura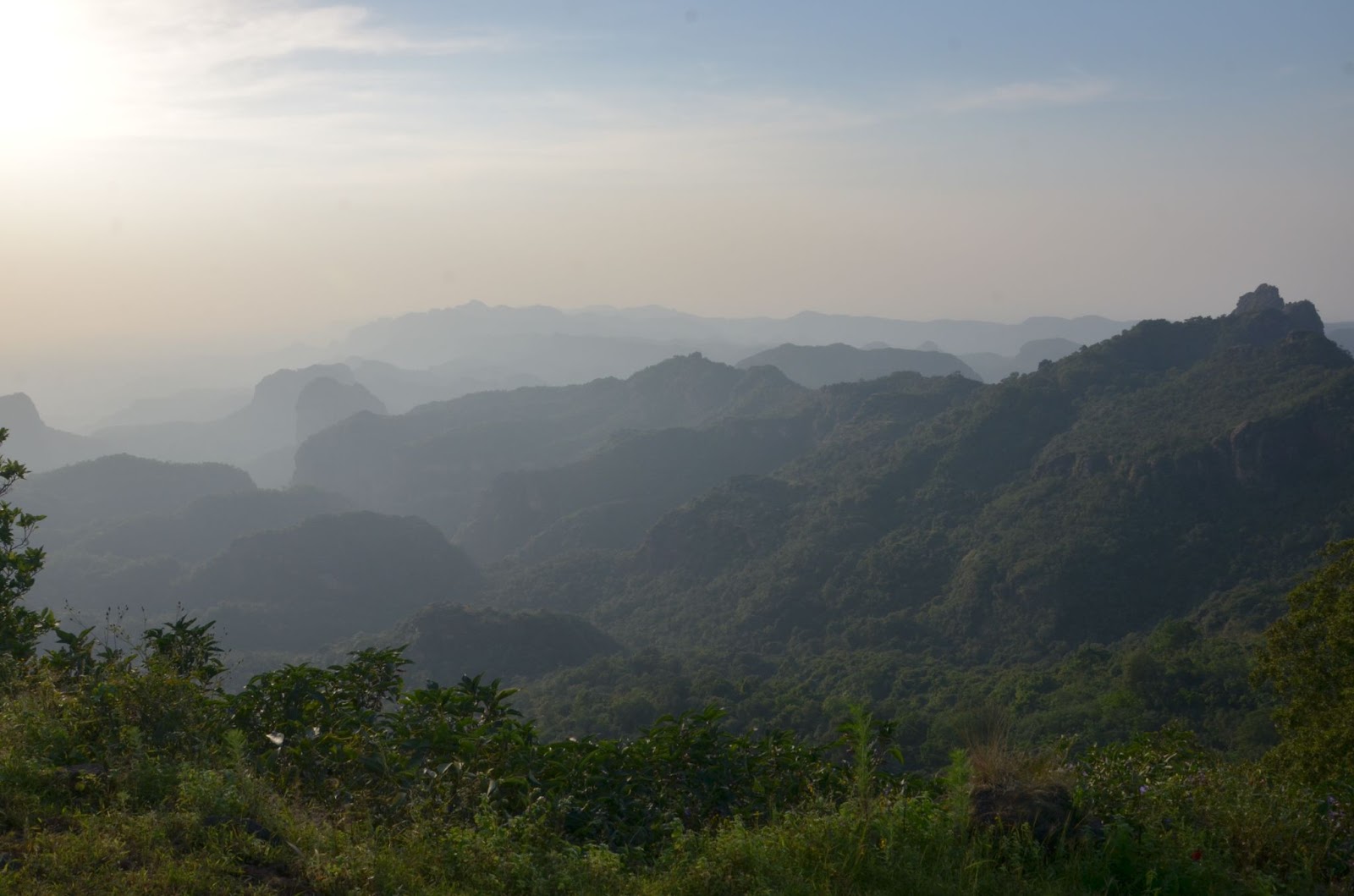 Gypsy drives in the core area.

Night drive in the Buffer area.

Boating in the Denwa River.

Canoeing in the Denwa River.

Walking Safari in the Core area.
It's well connected with all major cities of India by Air, railways, and Roadways. Mumbai, Delhi, Kolkata, Chennai, Bangalore. Bhopal is the nearest Airport from Satpura which is 145km. Nagpur is 300km which will take 6hrs., through beautiful Tamia Ghati. Itarsi and Pipariya are the two Railway junctions which are 70km and 40km respectively. Jabalpur is 236km and it has both Air and Railway connections. Bangalore is 1380km and is well connected by NH 44 via Hyderabad and Nagpur. Mumbai is 911km and connected via Nasik, Indore, and Bhopal. In between, there are places where you can stop to break your journey. Kolkata is 1332km and you will cross through different landscapes of Bengal, Jharkhand, Orissa, and Chattisgarh. Delhi being the closest to Satpura by road it's just 853km.
Do get in touch if you are planning a once-in-a-lifetime wildlife experience.
Places near Satpura to visit : 
Bhojpur

is 30km from Bhopal and 115km from Satpura.

Sanchi Stupa

is 187km from Satpura, 4 hrs drive. 49km from Bhopal.

Bhimbetka Rock Shelter

is 95km from Satpura and Bhopal is 46km.

Raisen Fort

is 153km from Satpura and 43km from Bhopal.