India is known for its culture and traditions and for its very diverse wildlife. People from all across the globe travel to the well protected national parks, wildlife sanctuaries and tiger reserves, mostly to do wildlife safaris to track a tiger in its natural habitat.
Central India is thus the best place to look for tigers due to the open habitat and well managed safaris. Madhya Pradesh in the highlands of central India has the greatest number of tigers (as per the tiger status report 2018), the greatest number of leopards and largest forest cover as per the recent survey report which indicates the healthy population of the prey base thriving in these forests.
With 6 tiger reserves spread across the state Madhya Pradesh is a wildlife destination to be explored not just for tiger sightings but for all that it has to offer.
Satpura is one such part that is not just unique but also marks the northern extremity of western ghats. Over 26 species of the Himalayan regions and over 40 species of the Nilgiris region are found in Satpura Jungles. Only tiger reserve that has Sal Forest in the Pachmarhi Plateau and Teak stretched towards plains of Churna. With such diverse flora it is apparent that the fauna thrives.
Let's look at the Satpura Jungle and its inhabitants this season, do give a read till the end to get to the best of Forsyth Lodge, Satpura
Little critters stealing the show
TAWNY RAJAH – One of the rare species of butterflies in Satpura
With the arrival of autumn we welcomed a variety of beautiful and delicate butterflies. In the dried stream still damp with monsoon moisture we found hundreds of butterflies mud puddling to make up for the nutrition they don't get from the plants. To name a few we recorded Common Mormon, Common Jay, Anomalous Nawab, Grass Demon, Grass Yellow and so on. While the one in the picture is a little rare and exciting sight that our naturalist Arpita spotted during a Jeep Safari and for sometime a few gypsies with the drivers and the guides enjoyed the rare beauty we call Tawny Rajah.
Expect the unexpected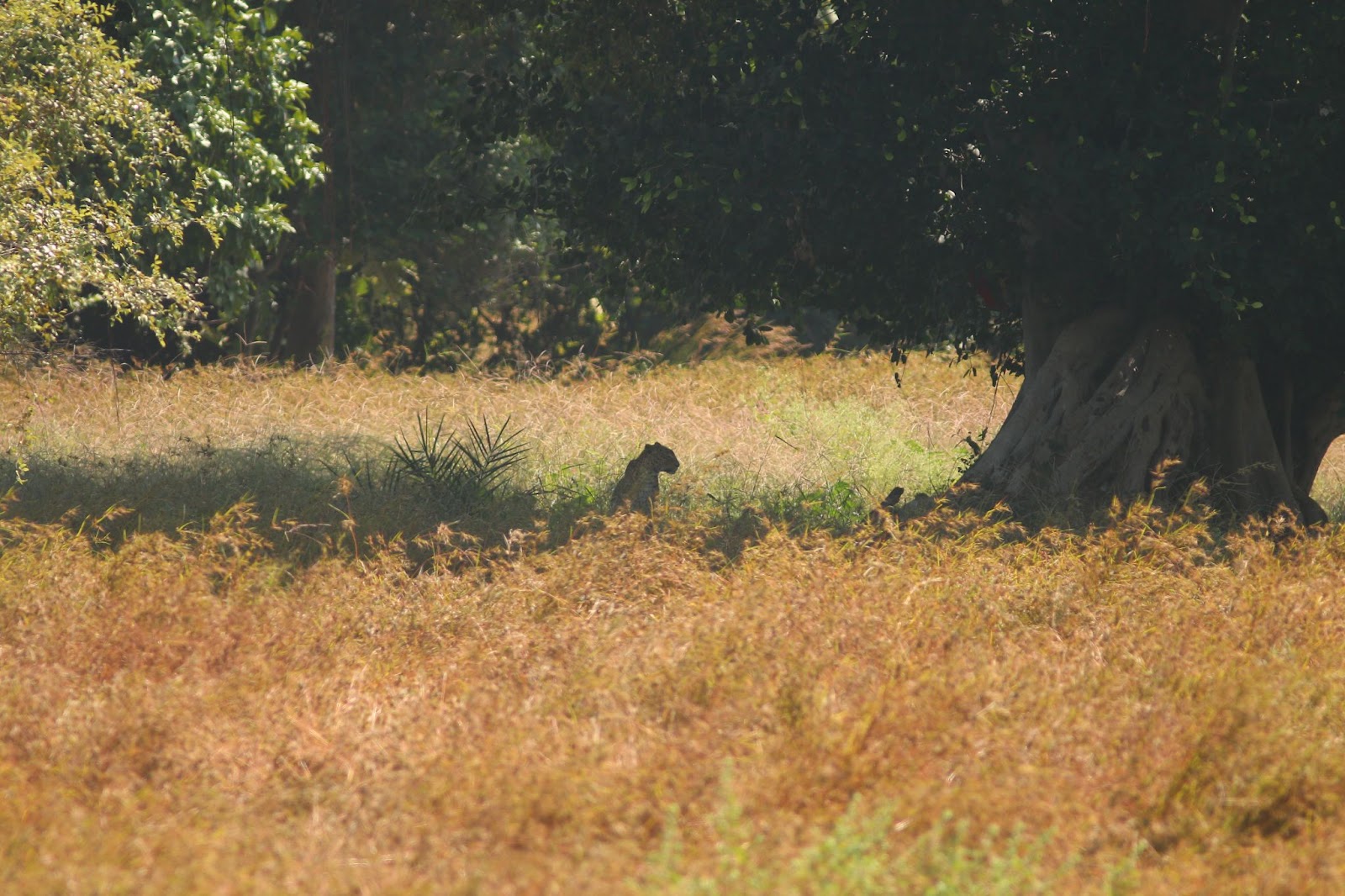 On a safari our naturalists at Forsyth lodge try to interpret wildlife, tracks and signs to the guests. One such amazing morning went by, watching crocodiles basking, a softshell turtle scavenging on what we thought was a left over from a leopard kill. Safari was almost over when near the gate this leopard emerged out of nowhere, with no alarm calls or tracks. Such is the beauty of Satpura, the jungle never disappoints.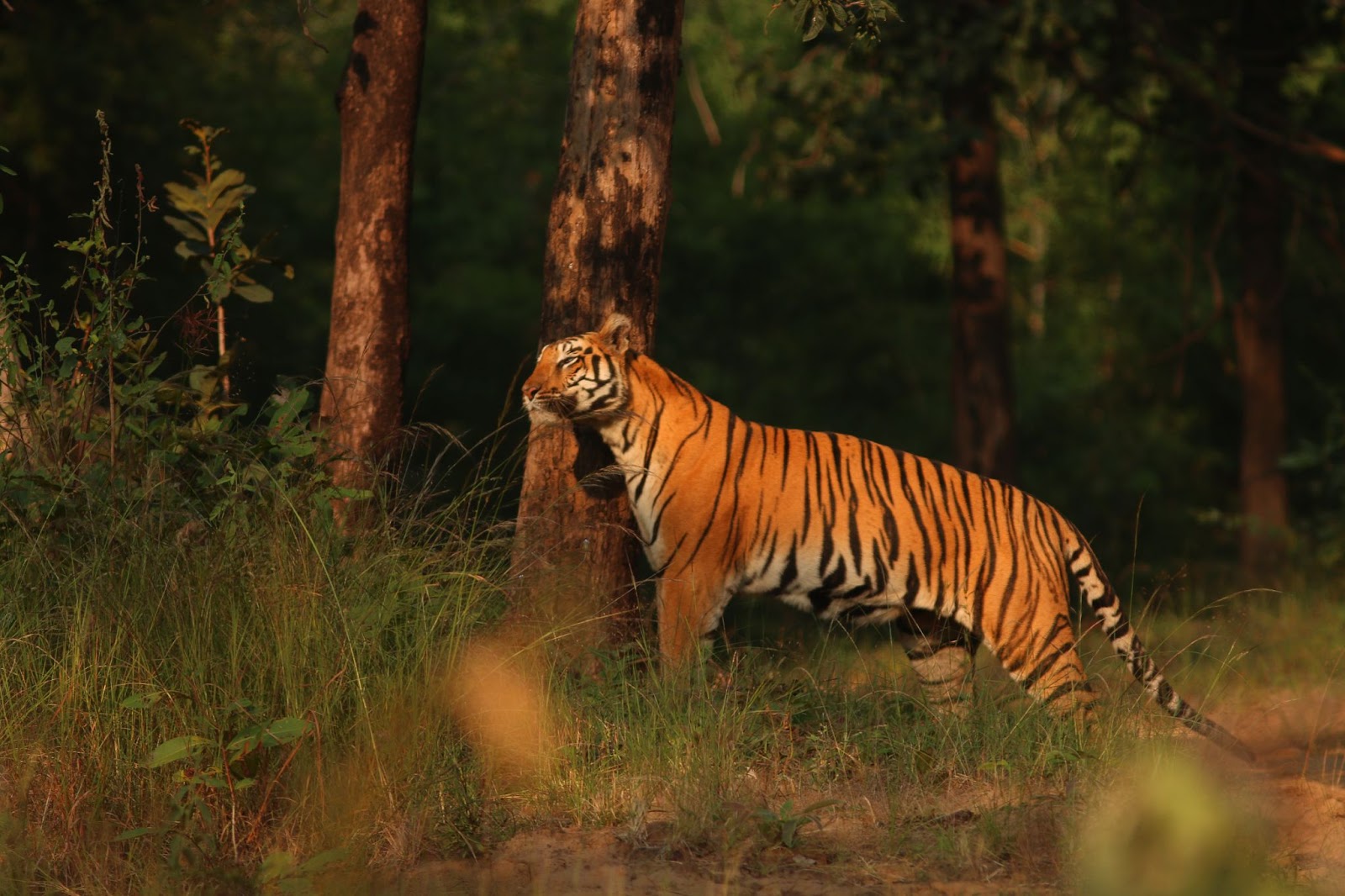 This was truly unexpected and left our guests and naturalists in awe. Satpura jungle may not be known for the tiger sightings or a tiger destination by the tourists but when you do see one in their natural behavior it is a sight to behold. The tigers here have just the behavior that is expected of them, shy, elusive yet majestic.
Chanced upon this female, who looked frail from her age and experience in the jungle, while going towards Churna via untouched and undisturbed forest tracks of Madai. The early morning chills turned into an adrenaline rush when we sighted her all by herself walking, marking her territory and moving towards the kill that a mating pair of leopards had made.
Mother knows best !!!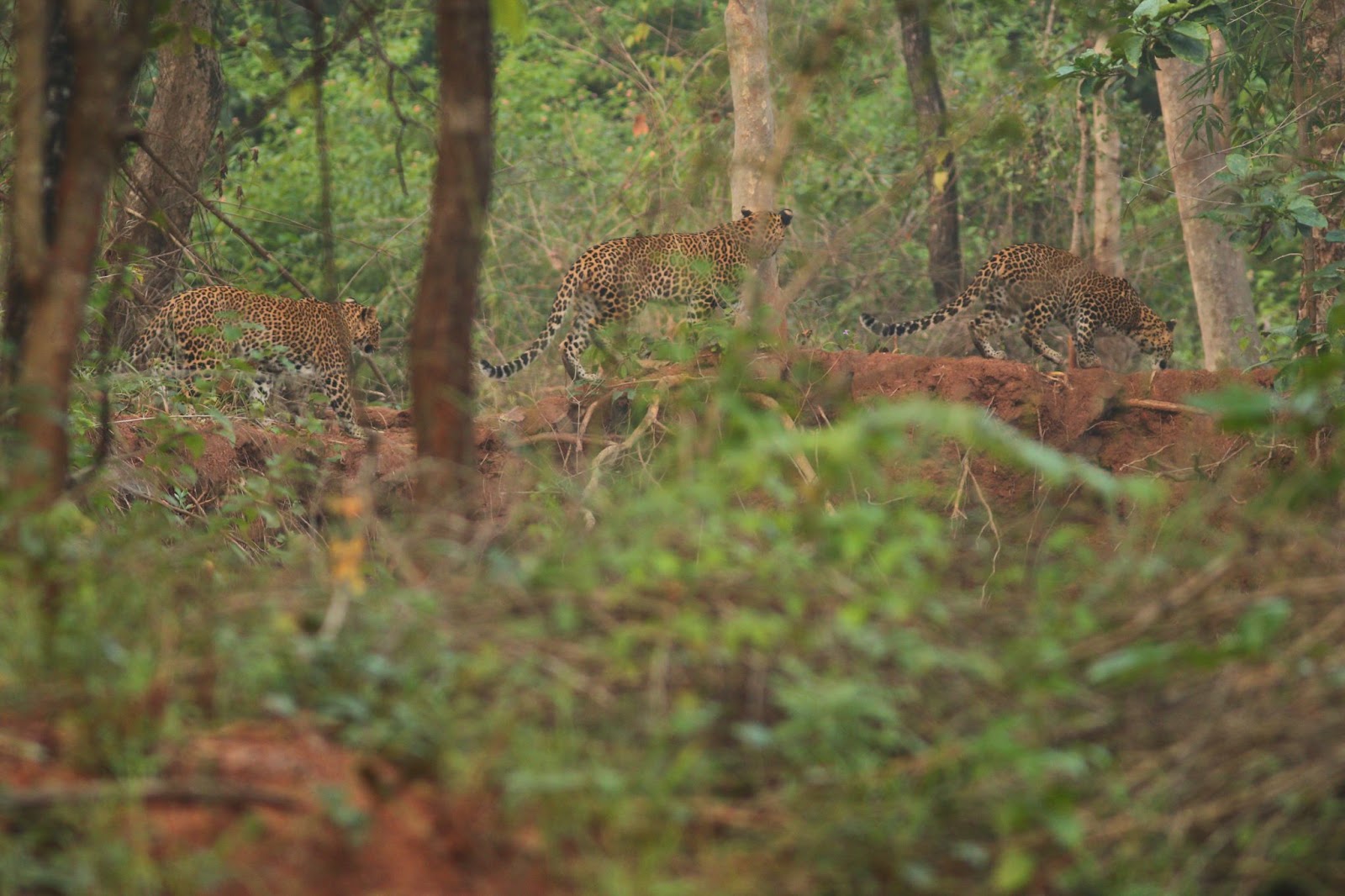 We are often asked the difference between buffer and core area, most tourists prefer core area over buffer. Well while our naturalists may be able to explain to you the difference between these areas, the animals know no boundaries. The season and the jungle has been showering us with such wildlife experiences on Jeep , walking, canoeing or boat safari. Satpura gives you a variety of options to view wildlife on foot, cycle, boat, Gypsy, where else would you have such experiences in Central India?