Are you looking for a memorable wildlife vacation experience? Have you ever dreamed of being surrounded by a lush green forest, with birds chirping and the sound of the river flowing nearby? If yes, Then you should plan a trip to one of the luxurious jungle resorts near Bhopal. Located on the Narmada River and close to the Satpura and Vindhya hills, these resorts offer a truly wild and luxurious experience.
From luxurious cottages and villas to most amazing wildlife safaris, these resorts provide all the top amenities you need for a pleasant stay. You can enjoy a peaceful stay between the jungle and its wildlife, explore the nearby attractions, and take part in exciting adventure activities such as trekking, boat safari, canoeing and more. Escape the hurly-burly of city life and come experience the luxury of jungle resorts near Bhopal.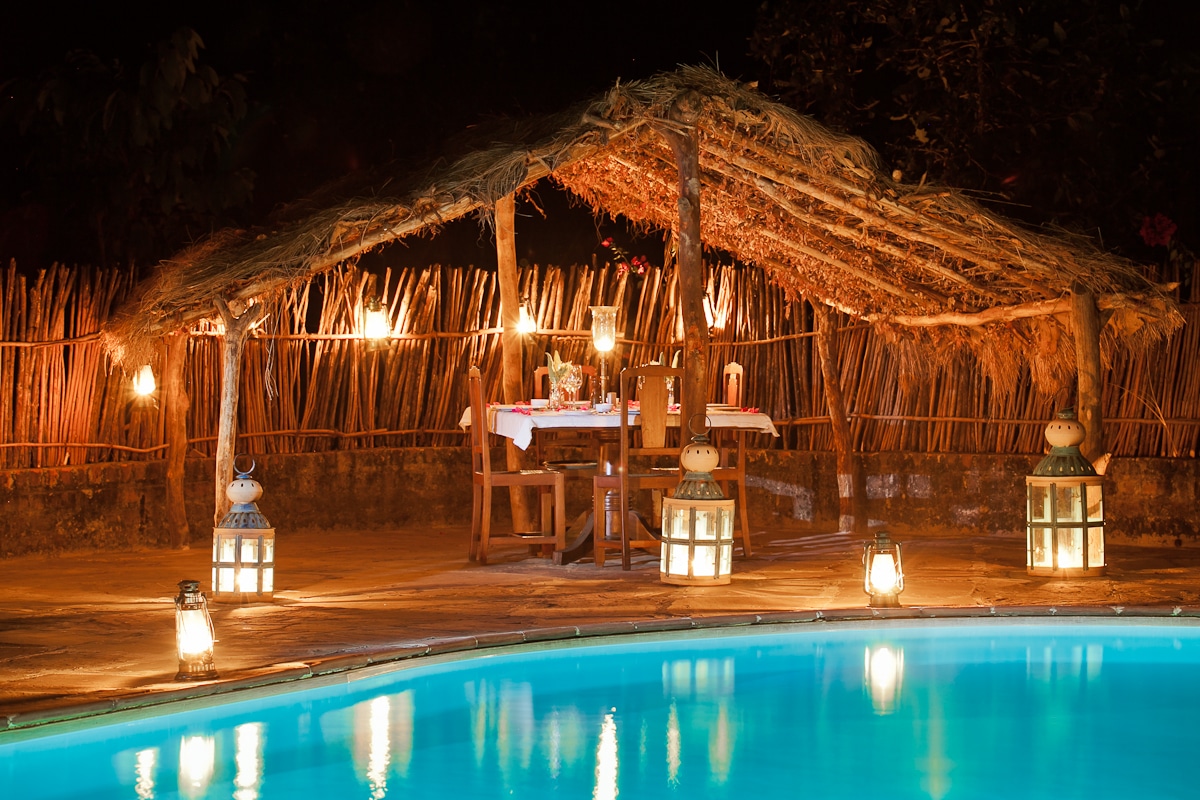 Jungle Resorts Near Bhopal: Your Gateway to Adventure and Nature
If you're looking for a most unique travel experience, a stay at Forsyth Lodge, one of the luxury jungle resorts near Bhopal, is a must. This resort is a perfect destination for adventurers enthusiast, who want experience wildlife experience as well as nature lovers, who want to relax around  nature because it offers the ideal balance of luxury, nature, and adventure.. In this blog post, we'll explore the advantages of staying at jungle resorts near Bhopal, wildlife safaris, accommodation options, adventure activities, nearby attractions, tips for a comfortable stay, local cuisine, and shopping tips.
Advantages of Staying at Jungle Resorts near Bhopal

One of the major advantages of staying at jungle resorts near Bhopal is the opportunity to disconnect from the chaos of the city and connect with calm nature. These resorts are situated in the heart of nature, surrounded by lush greenery, wildlife, and serene landscapes, providing a peaceful retreat away from the chaos of city life. Additionally, Forsyth lodge offers a unique opportunity to experience the local flora and fauna up close, making it an ideal destination for nature lovers.
Wildlife Safaris at Jungle Resorts near Bhopal
A wildlife safari is undoubtedly the highlight of any stay at Forsyth lodge, a luxury jungle resort near Bhopal. With a diverse range of wildlife, including tigers, leopards, and deer, among others, a safari provides a thrilling experience that cannot be matched. Forsyth lodge offers organized safaris, led by experienced guides, who ensure the safety of visitors while providing an unforgettable experience. The safaris typically take place during the early morning or late evening when the animals are most active.
Accommodation Options at Jungle Resorts near Bhopal
Forsyth lodge, a luxury jungle resort near Bhopal offers a range of accommodation options, from luxurious tents to various cottages like Machaan cottages, Gondia cottages. Each accommodation option is designed to provide a unique experience, with stunning views of the surrounding nature. Forsyth lodge offers modern amenities, including air conditioning, hot water, and room service, ensuring a comfortable stay.

In addition to wildlife safaris, Forsyth lodge, it's a luxury jungle resort near Bhopal offers a range of adventure activities. These activities are designed to provide an action-packed wildlife experience while showcasing the natural beauty of the region. Some resorts offer water-based activities such as Boat safari. It's an hour-long activity that takes you to a different level of observing the park. Where you are mostly seeing the enormousness of the Satpura's landscape and sometimes takes you to narrow creeks where the silence of the forest talks with you.
It's great to see the water birds and crocodiles as well. Canoe Safari, a 2-3 hours long activity, is unique in its own way, where you can go around the edge of the forest even when there is very little water for boating.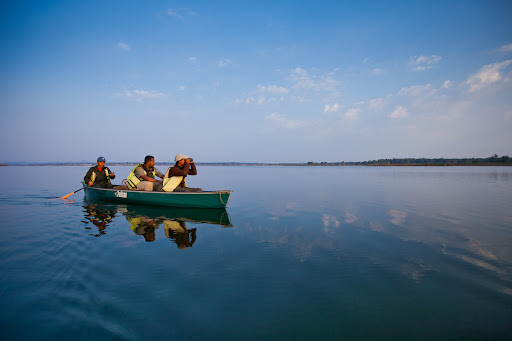 February and March are good times to explore in a canoe to go very close to the emerging Islands in the river for bird watching. And you can also checkout for Cycling in the Buffer Zone If you are a fitness enthusiast and like to be around nature, you can enjoy cycling in the wild forests of Satpura.
As well as you can check for Walking Safari, Satpura is the only Tiger Reserve in Madhya Pradesh that allows you to walk inside the core area. A pack of five including a forest guide who is trained and equipped with a Stick, Pepper spray, and Air Horn. Walking through different habitats, mostly walking through the pathway and sometimes using the pugdandi (pathways through the bushes). We will be experiencing a different view of the jungle.
Attractions Near Jungle Resorts near Bhopal

There are several attractions near Forsyth lodge, a luxury jungle resort near Bhopal, that are worth exploring. These include the Sanchi Stupa, Bhimbetka Rock Shelters, and the Bhojpur Temple, among others. Each of these attractions provides a glimpse into the rich history and culture of the region, making it a perfect destination for history buffs.
Tips for a Comfortable Stay at Jungle Resorts near Bhopal
It is essential to bring the appropriate attire and footwear, as well as insect repellent and sunscreen, to ensure a comfortable stay at a jungle resort. A first-aid kit and any necessary medications should also be carried. Checking the weather patterns prior to packing is likewise significant.
Local Cuisine near Jungle Resorts near Bhopal
If you are coming to jungle resorts near Bhopal, Then the local cuisine at Forsyth lodge is a must-try for foodies. This region is known for its spicy and flavourful dishes, including Biryani, Kebabs, and Dal Bafla, among others. Just like Forsyth lodge, many resorts offer a variety of local delicacies, providing an opportunity to tourists to savour the unique flavors of the region
Conclusion
In conclusion, Forsyth lodge is a luxury jungle resort near Bhopal, offers a unique and unforgettable experience for nature lovers. From wildlife safaris to adventure sports, there's something for everyone. Additionally, Bhopal itself is a culturally rich city that offers a wide range of shopping and dining options. By following these shopping tips, you can make the most out of your trip to this beautiful region of India.