Summer in Satpura Madhya Pradesh has its own charm. Although the temperature reaches almost 47°C to 49°C in Summer and humidity drops to almost 10%, the forest still doesn't lose its charm.
Right after the spring, which is February and March. Summer in Satpura Madhya Pradesh starts. Trees lose their leaves and bloom with flowers everywhere. The most common one is Giria(Chloroxylon swietenia) flowers that give a patchy whitish-green look to whole of the Satpura jungle.  It seems like someone sprayed some color from the top.
The Mahua(Madhuca longifolia) flowers are the most rewarding. All the Mahua trees have become a hot spot for animals, birds, insects, and also for the villagers as well. The fleshy flowers of Mahua attract Langur, Spotted Deer, Sambar, Wild Pigs, Gaur, Blue Bull, Sloth Bears, and many more. The night is when it attracts its real pollinators, Fruit Bats. Palm Civets are also desperate to get high on sugar.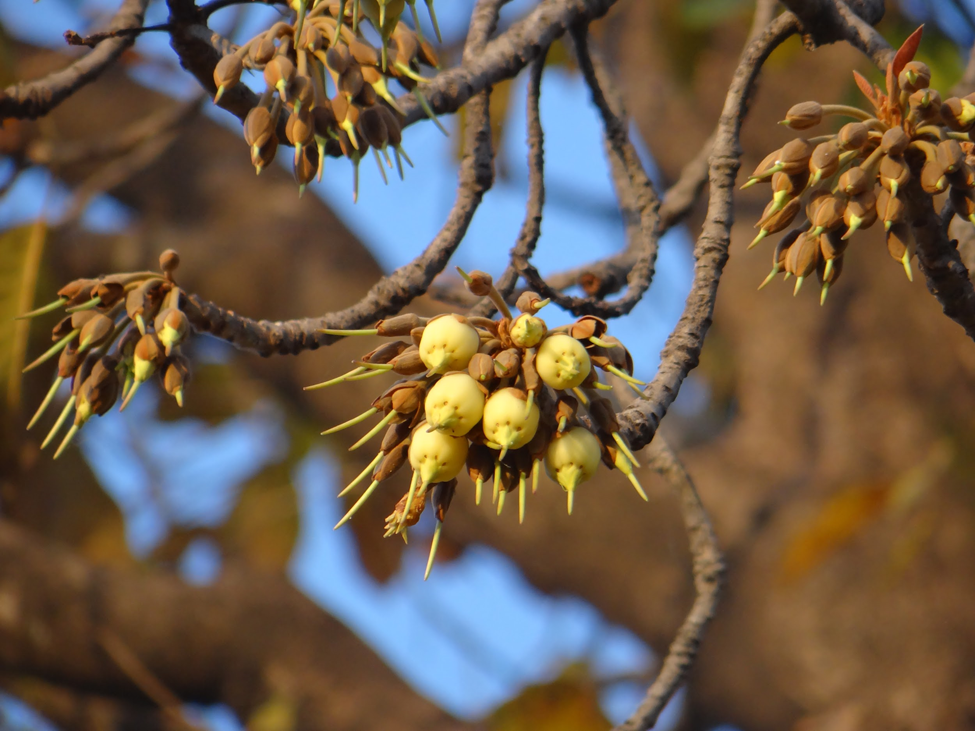 For villagers, it's kind of a festival to go for the Mahua flower collection early in the morning. Sugary flowers turned into a local delicacy and most popularly made into a local liquor called "Kachhi".
The patches of forest are filled with the jasmine-like fragrance of Lokhandi (Ixora pavetta) flowers. It's an evergreen tree that blooms in summer. Mostly Moths are seen at night in Lokhandi flowers. Most of the trees are flowering this time.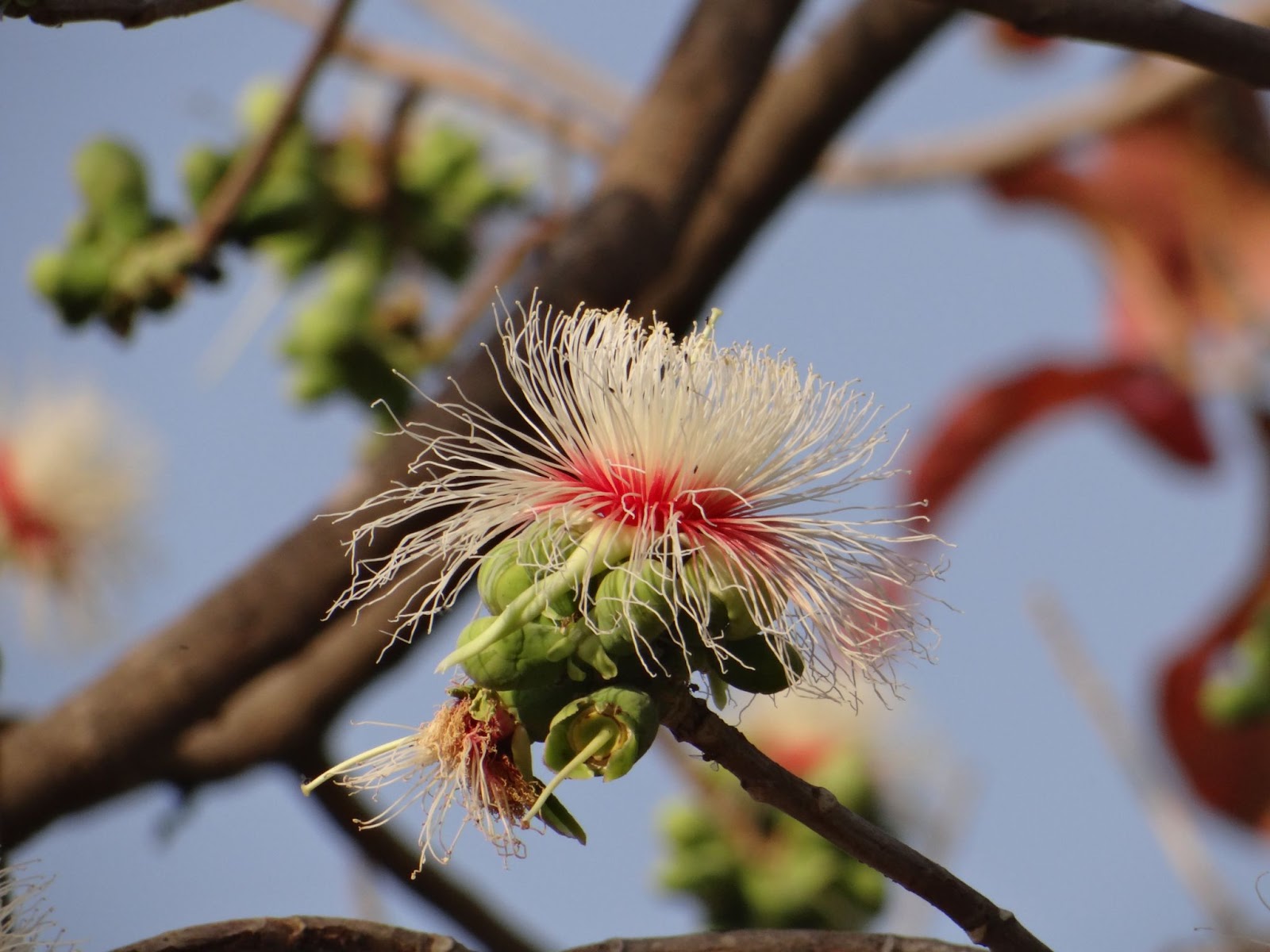 Kosam's (Schleichera oleosa) new leaves come almost in blood-red color. With a backlight in the middle of a dry forest, this tree looks almost like an open heart with a vein and arteries which is pumping the blood to the whole forest to keep this dying forest alive.
 Copper leaves of the Mango (Mangifera indica) tree give a color to a dry hilly slope.
 The bright green leaves of Jamun (Syzygium cumini) give real happiness and shades to life in the jungle.
Not only flowers, some pods like Black Vine (Ichnocarpus frutescens) are also ready to disperse their seeds with the help of hot air currents. There are other trees that are ready to give dispersal the best reward like Mango, Tendu, and Achhar.