Madhya Pradesh has been a state topping all charts in terms of wildlife of India. Highest population of Tigers (526 of 2967) and Leopards (3421 of the 12,852) as per the status tiger and leopard report in India 2018. Madhya Pradesh is also a forest rich State and is ranked first among the States in terms of the Recorded Forest Area (RFA) i.e. 94,689 sq km of which 61,886 sq km is Reserved Forests, 31,098 sq km is Protected Forests and 1,705 sq km is Unclassed Forests.
Ten National Parks and 25 Wildlife Sanctuaries constitute the Protected Area network of the State and contribute about 8.26% (includes the Trees outside Forests) of total forest carbon stock of the country.
The first notified reserve forest in the country was Bori Reserve Forest now called Bori Wildlife sanctuary that got notified in 1859.
We would like to add two more wildlife sanctuaries in Madhya Pradesh to your list of must visit places while you are travelling to Madhya Pradesh. Nauradehi Wildlife Sanctuary and Veerangana Wildlife Sanctuary.
Nauradehi Wildlife Sanctuary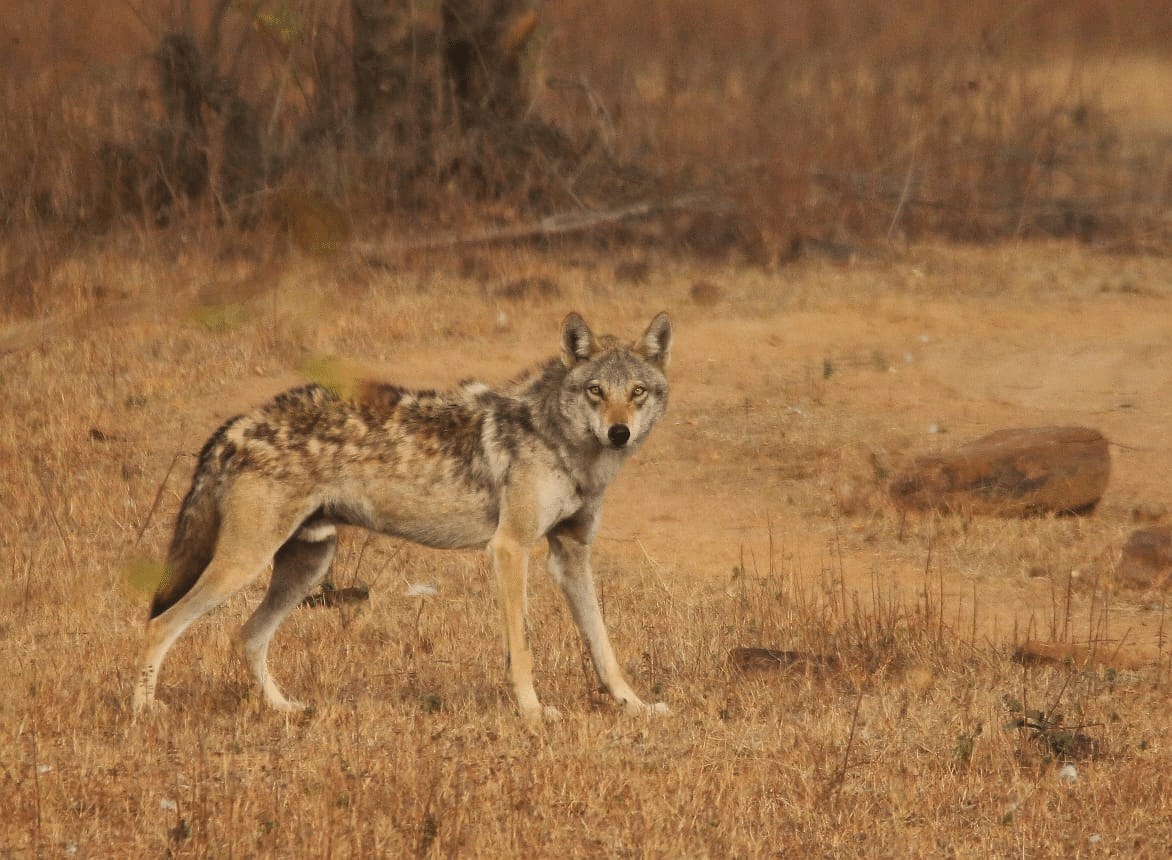 Picture Credits – Amit Sharma
Nauradehi Wildlife Sanctuary is one of the largest sanctuaries in India, and the largest wildlife sanctuaries in Madhya Pradesh which covers 1197.04 km² area in three districts, viz., Sagar, Damoh and Narsinghpur, of Madhya Pradesh. The entire Sanctuary is situated on a plateau, forming part of upper Vindhyan range and It has a connecting forest patch with Veerangana Durgawati Sanctuary in Damoh district towards east which extends up to Bandhavgarh National Park.
Nauradehi Wildlife Sanctuary is classified under Deccan peninsula biogeographic region and forms part of Ganga and Narmada basin. It acts as a corridor for Panna Tiger Reserve and Satpura Tiger Reserve while indirectly connecting Bandhavgarh Tiger Reserve via Rani Durgawati wildlife sanctuary.
Famous for Wolf Sightings in MP, Nauradehi is soon to be a National Park and hopefully a tiger reserve in future. Nauradehi On The Path Of Becoming Yet Another Success Story After Panna Tiger Reserve. In 2018, one orphaned tigress (N1) and a male tiger (N2) were relocated to Nauradehi wls. Three cubs were born and now the count of tiger population stands at 6!!! Did I forget to mention a male tiger used migration corridors to travel from Panna to Nauradehi just a few weeks ago.
Some pictures from my time at Nauradehi. Enjoy and let me know what you think!!
PLAN A TRIP TO NAURADEHI
TEMPERATURE
The average maximum summer temperature is reported as 44° C, while the lowest winter temperature is reported as 10° C. The annual rainfall in the area ranges from 914 mm to 1552 mm
How to reach Nauradehi
Distance of Nauradehi from some of the cities around
DESTINATION
| | |
| --- | --- |
| DESTINATION | DISTANCE |
| JABALPUR | 95 Km |
| SAGOUR | 70 Km |
| DAMOH | 70 Km |
| NARSINGHPUR | 110 Km |
Where to stay
Accommodation can be arranged on prior notice to the forest department at the Mohli Paryatak Bungalow.
A/C Room – INR 2000 per night
Non- A/C Room – INR 1000 per night
Safari Details
Entry fee per head is INR 250 and INR 1500 for 8 people.
A gypsy can be hired for INR 1000 for a 2 hours ride around the sanctuary.
You can also take your personal vehicle for INR 1500
Another INR 200 will be charged for the guide fees.
*Please check with Madhya Pradesh Forest Department for any updates on above given information
VEERANGANA WILDLIFE SANCTUARY or RANI DURGAWATI WILDLIFE SANCTUARY (RDWLS)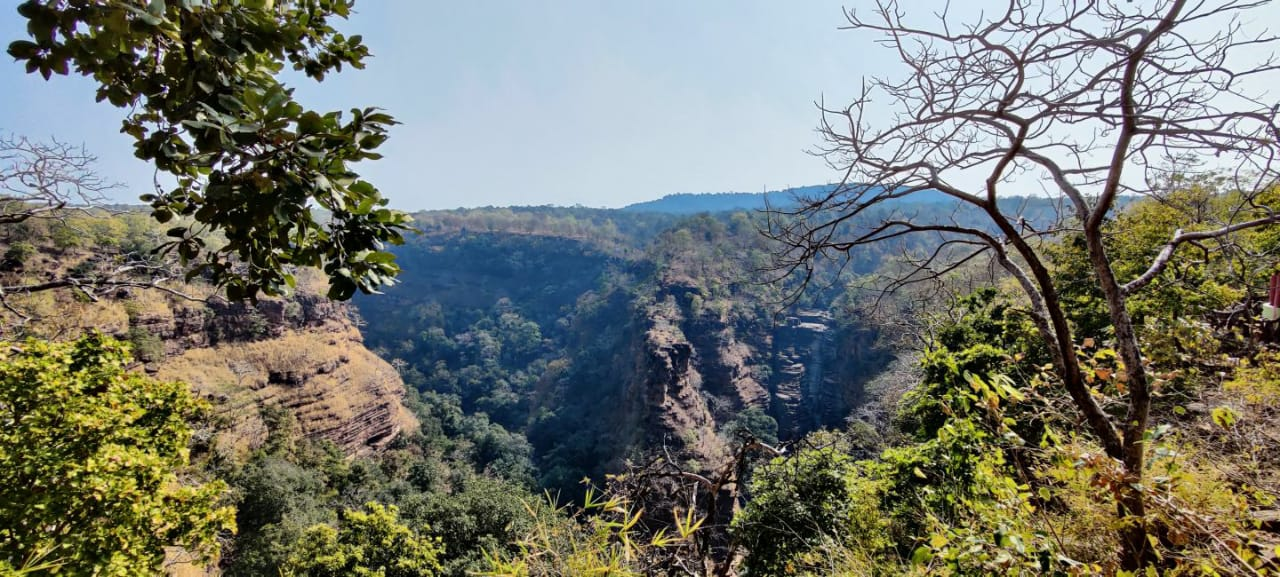 If there is any lesser known and picturesque protected area, it would have to be RDWLS. Located in Damoh District around 60 km from nearest Airport Jabalpur. And before I start writing anything further I must thank Amit Sharma for Sharing his pictures with me to complete this blog.
RDWLS must be one of the smallest wildlife sanctuaries in our country with 24 sq. km. area but the impression it leaves on you will be as big as you can imagine. I'll let the pictures do the blogging now.
If you do plan to visit RDWLS I must tell you to be aware of the presence of Sloth Bears, almost every Arjuna tree that I saw was marked with claw marks of Sloth bear.
One of the pictures is really special to the Photographer, Which one is your favourite, let me know!!!
– By Nikita Hamparia