Periodical cicadas have fascinated biologists since they were first discussed in the scientific literature over 300 years ago. They are favorite subjects in the writings of the leading early American entomologists such as Charles Marlatt, Benjamin Walsh, and Charles Riley. Their lifecycle has fascinated many naturalists. 
Life Cycle of Cicada
Cicadas are insects which come under Bugs an order called Hemiptera. They have an interesting life cycle. Life cycle of Cicada goes through an incomplete metamorphosis. After eggs hatch from tree bark the nymphs will drop on the ground and with their strong digging claws start going underground and sticking to the roots to suck the sap with their proboscis. In this stage nymphs can stay underground upto 17+ years depending on the species. And as they age they go deeper and deeper in the ground towards the main root trunk as they mould. After the last instar it made a tunnel upwards to the surface. This mass emergence happens in summer in Satpura from April onwards. After an emergency their main job is to mate. Males are producing their unique sound by pumping air from their abdomen and two membranes at the base of the abdomen. While doing that they suck the water from the tree trunk and spray out constantly. 
Cicada showing the Timbal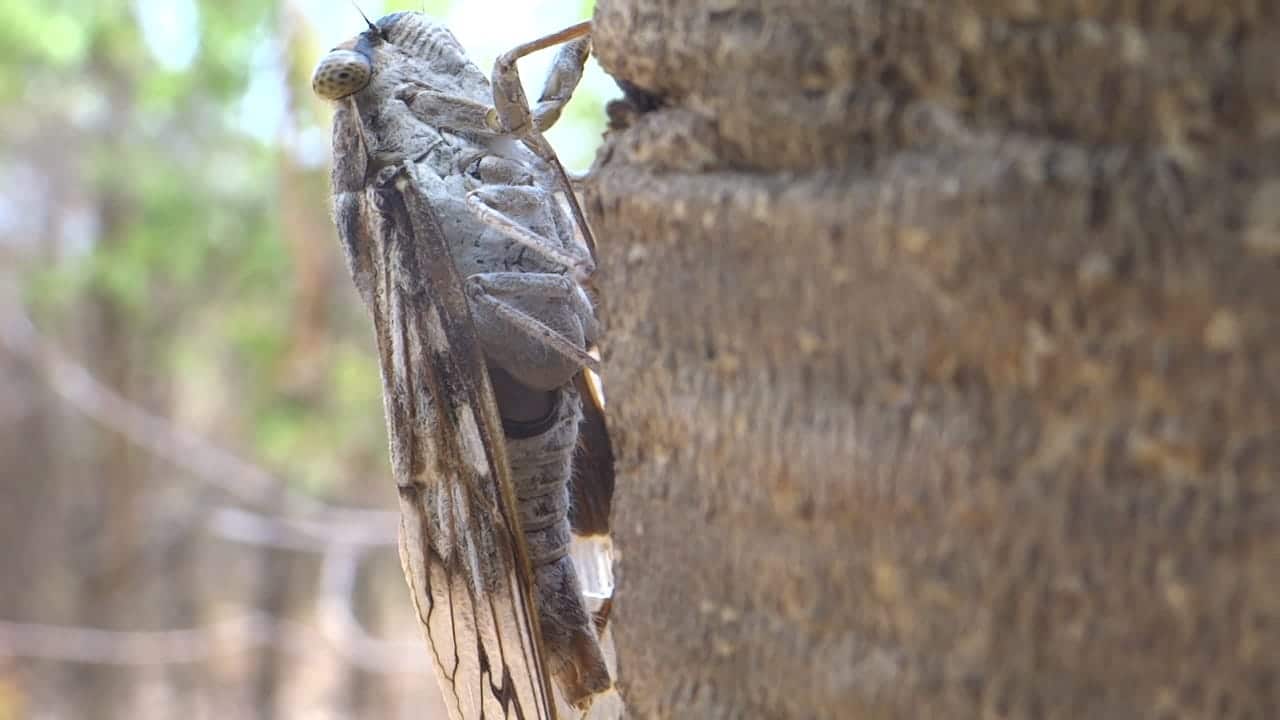 Spraying water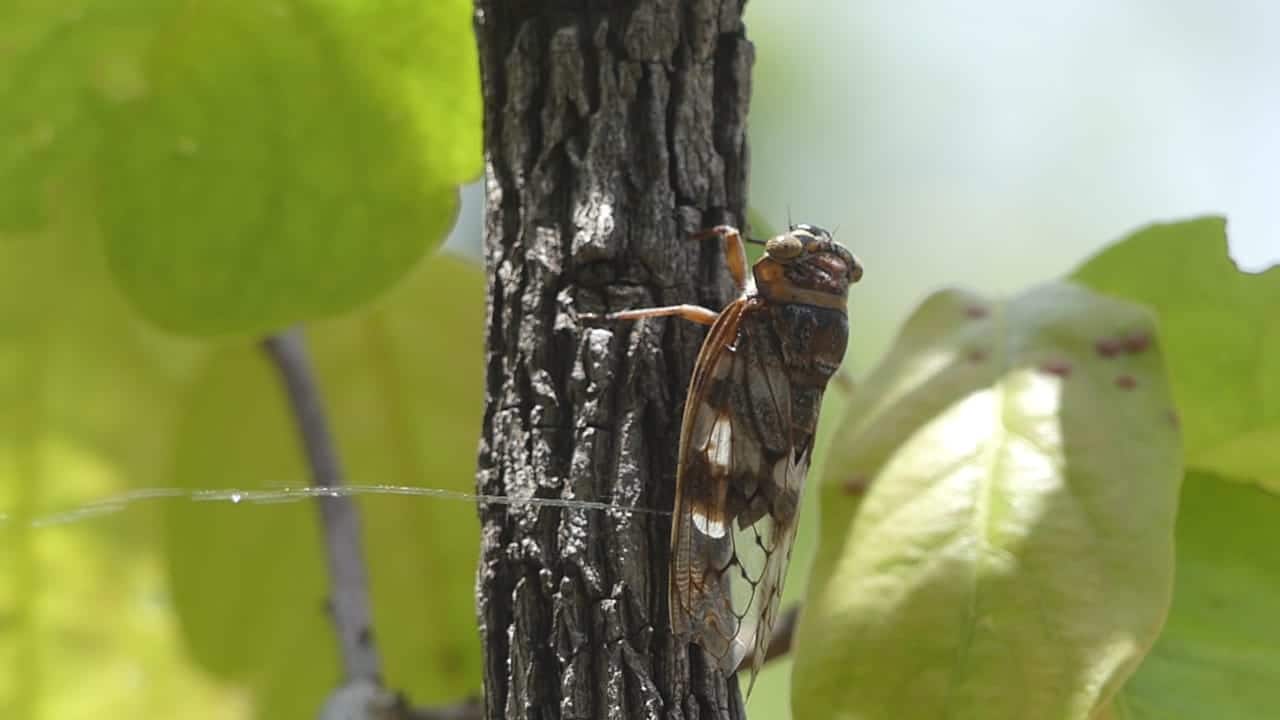 Platypleura octoguttata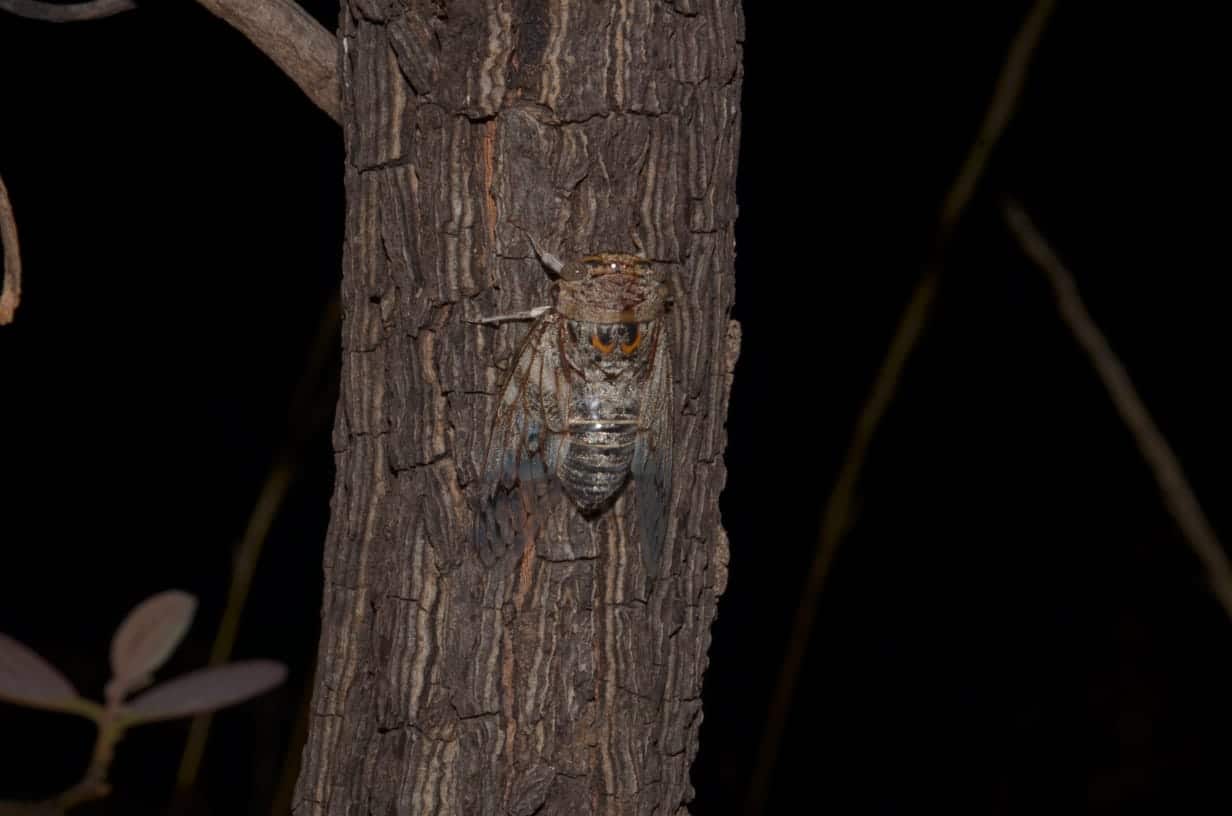 Platypleura capitata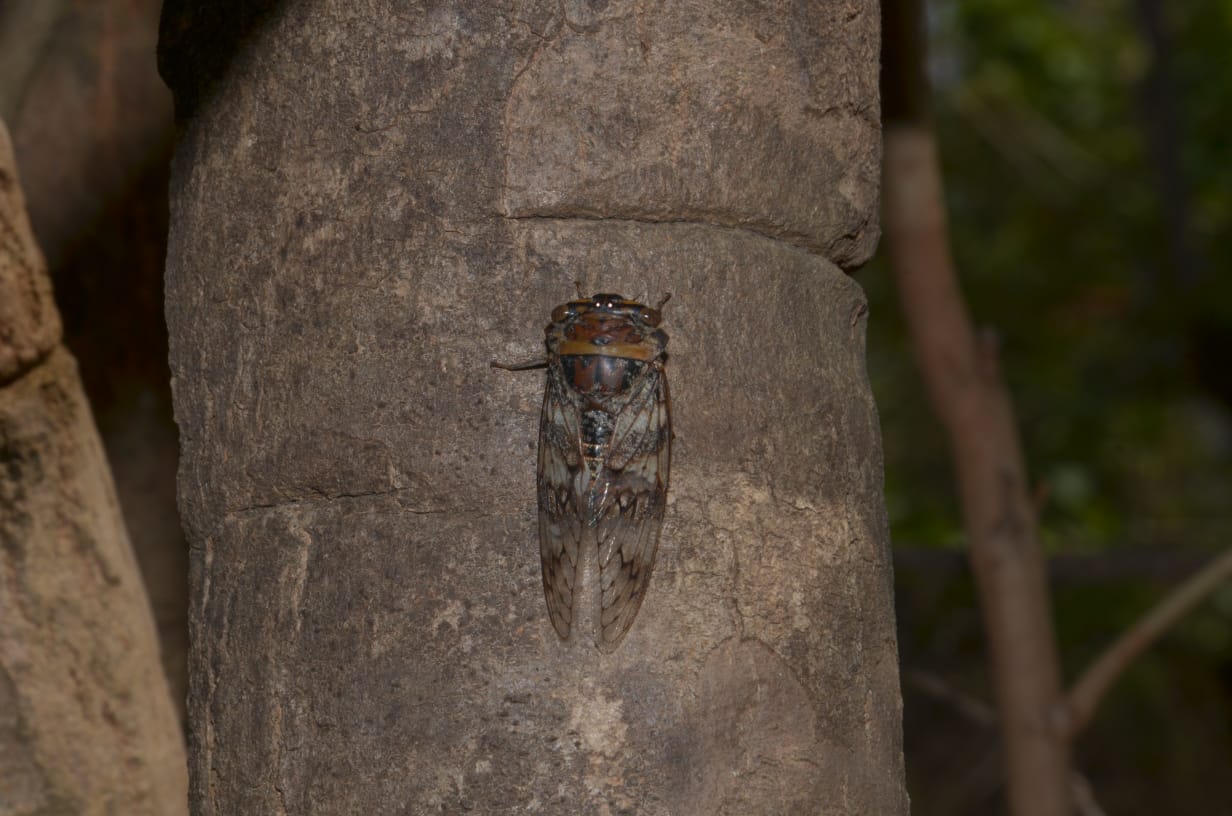 Platypleura polita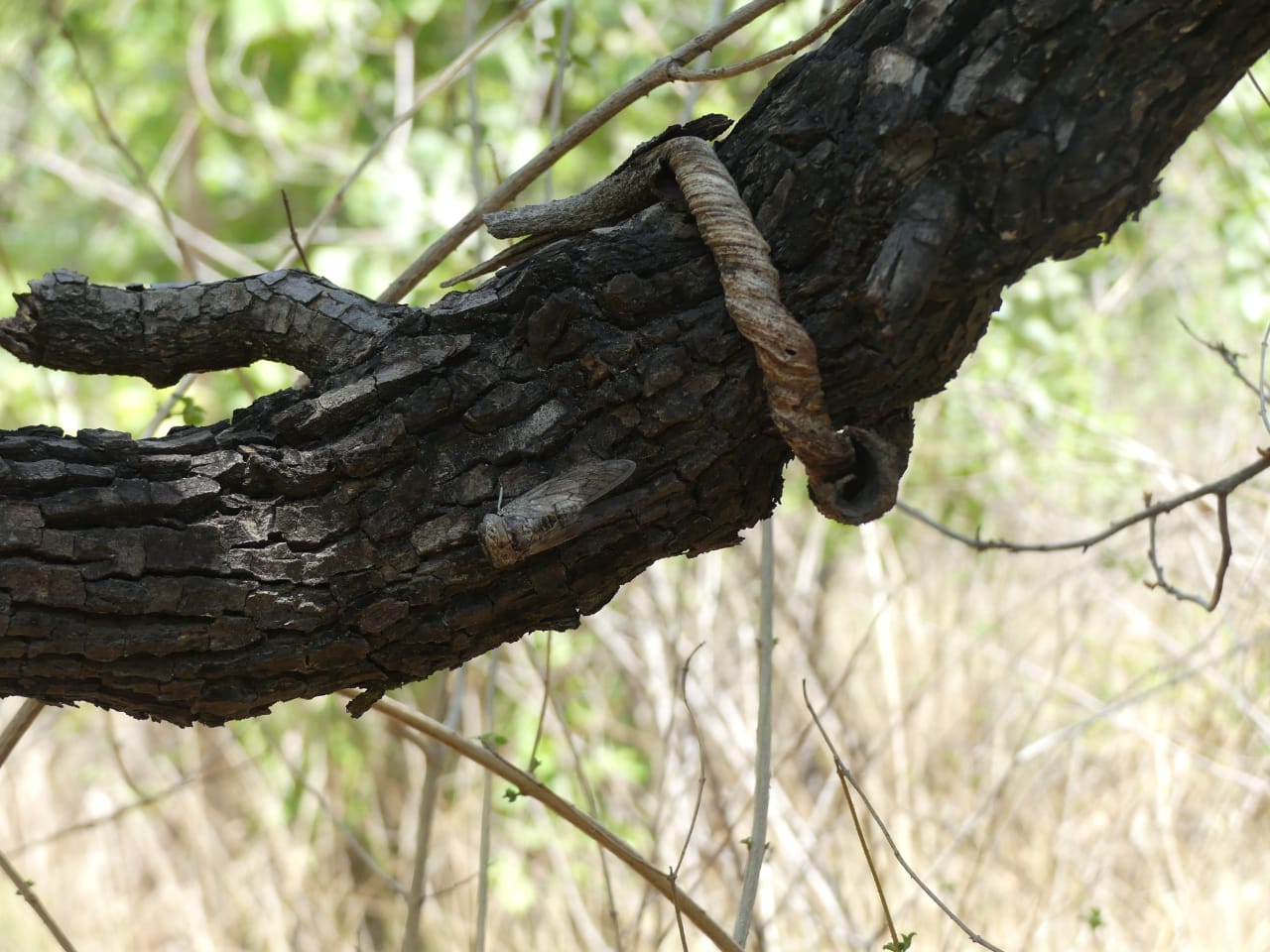 Platypleura basialba
There are four major species we see here at Satpura. The most common one is the Platypleura octoguttata. Platypleura capitata and Platypleura basialba are less common. Platypleura polita is very few will get.