Parsapani is one of the many success stories of wildlife conservation that one will continue to share till the end of time. We will just try our bit to share our side of the story. Imagine living in this jungle with some 32 other families around you, cut off from the world, sharing space with the wildlife that encompasses the landscape. Exciting yet arduous. Until 2009, Parsapani was a village within the buffer area where the tourists can avail Jeep Safaris now. A village with 32 households, about 10 km away from Madhai. The village was then relocated under the Voluntary Village Relocation Program (VVRP) that has been implemented in several tiger reserves in India with the aim to provide access to development opportunities to local communities and to make space for wildlife to flourish. Over 50 villages have been successfully relocated from the Satpura Tiger Reserve so far.
Parsapani buffer forest is located 10 km from our lodge and the drive to the Pathai Gate (Parsapani) is in itself a safari experience. With the tall Arjun trees (Terminalia arjuna) marked with the presence of Sloth bear, to the tracks that sometimes get you on your toes to notice that a tiger or a leopard was moving around the jungles. We cross two villages to reach the gate that takes you to a mesmerizing forest now revived.
There is never a dull moment in this jungle and there are endless stories hidden from time immemorial. Like the cave paintings that are said to be 12000-14000 year old.
In terms of wildlife viewing, Parsapani has great diversity to offer but as you must be aware the presence of wildlife doesn't guarantee a sighting. With Leopard, Tiger and Sloth bear sightings if lucky you can even get a glimpse of lesser known wildlife like Rusty Spotted Cat, Small Indian Civet, Palm Civet, Jungle Cat. Bonanza sightings would be a honey badger or a Porcupine. Better chances to view them is on night safari as these are highly nocturnal animals.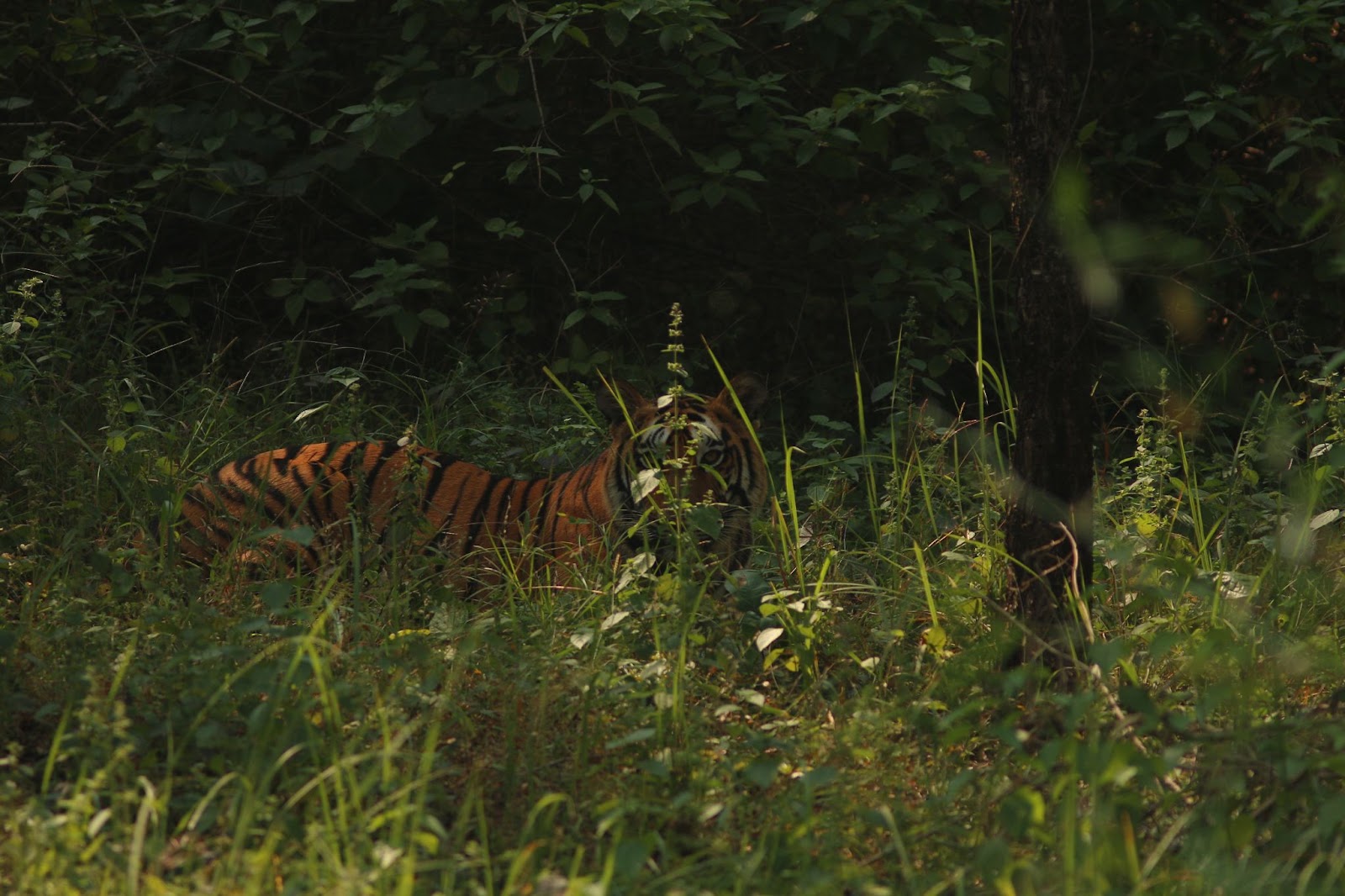 Apart from the wildlife, another amazing experience that you can think of planning is camping in the buffer. Under the blanket of stars that the unbelievable night skies provide, camping in a buffer is one adventurous activity to be availed with us. We invite you to visit our Jungle Resort in Madhya Pradesh – Forsyth Lodge to get an amazing experiences.