First notified Reserve Forest of India , Prime example of Central Indian Highlands ecosystem, One of the richest gene pool in the country, Pre-historic rock shelters, Highest peaks of Central India, Finest and last remaining natural teak forest of India.
By – Nikita Khamparia
Where did the conservation of Forests start in India?
In the year 1859, Bori was notified as the first reserve forest in India. It is known that one of the best Teak Timber used to be exported from this forest before being notified. Captain James Forsyth while traveling to Pachmarhi and Satpura jungles was mesmerized by the beauty of the forest and proposed for this forest to be protected.
Though it is out of the tourist area, once in a while you may get lucky to visit this forest like I did. I was one of the lucky naturalists who got to explore the prime forest of highlands of Central India during Satpura Bird Survey 2022.
More than providing information about Bori, I would like to share what I experienced in the two days I got to stay in this magical forest.
While traveling to Bori from the Madai side of Satpura Tiger Reserve you will experience the change in habitat from Hilly rocky terrain to the plains of Churna to the mixed Bamboo and Teak forest of Bori. We reached the camp when the nightjars started to call. A brown boobok left its roosting spot to fly over us and perched in a bare branch of Mahua tree next to the track. We were 6 birders in the Gypsy pointing and identifying every bird that we spotted.
We reached the Bori Camp and were sent to our rooms in an old school that remained off the Bori Village Relocation. Over the night the jungle was alive with birds of the night filling the silence. The rutting calls of spotted deer , Nightjars, Owls while having dinner we had started to chat about our plans on finding at least 100 species in the morning, sudden distraction from the jungle got us all on our feet. Sambar had started to give alarm calls followed by spotted deer in the grassland.
Soon there was dead silence. At around 4 am the alarm calls started again, like the jungle had rested well. The Alarms soon were followed by a very familiar call , "Aummm Aummmm…" The sounds continued for a while.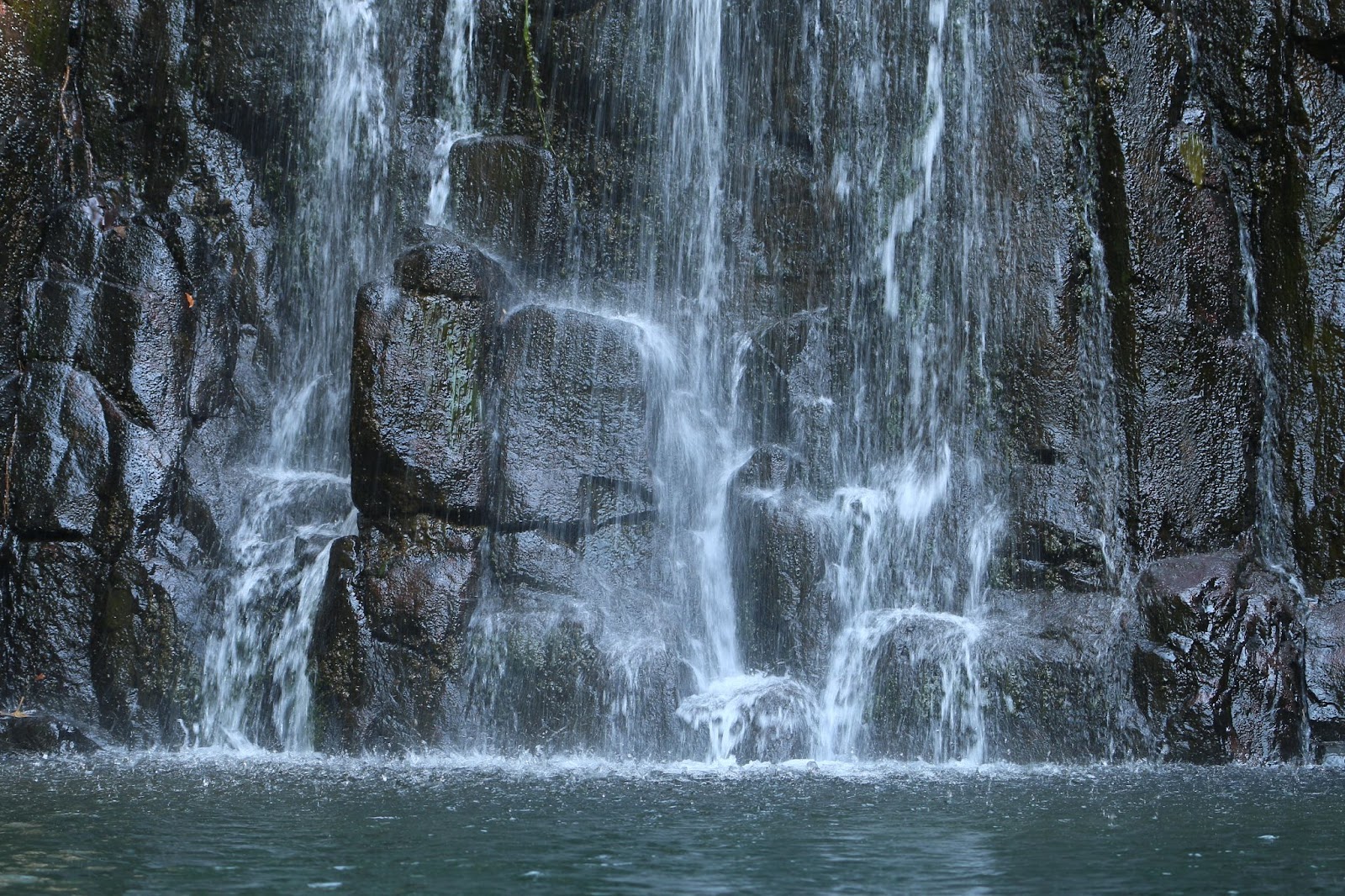 The Next morning we visited some of the most scenic spots of Central India, one of which was this waterfall. No clue on who named it Paratha waterfall but the place was straight from those Disney movies, with water so clear and life under water was visible to us.
Bori also set an example of grassroot conservation by reintroduction of Swamp Deer (Hard Ground Barasingha). Over 100 deer roam the grasslands of Bori. That's a story in itself to be shared some other time. Meanwhile if you'd like to watch the story of this beautiful species watch the video shared by M.P. Tiger Foundation Society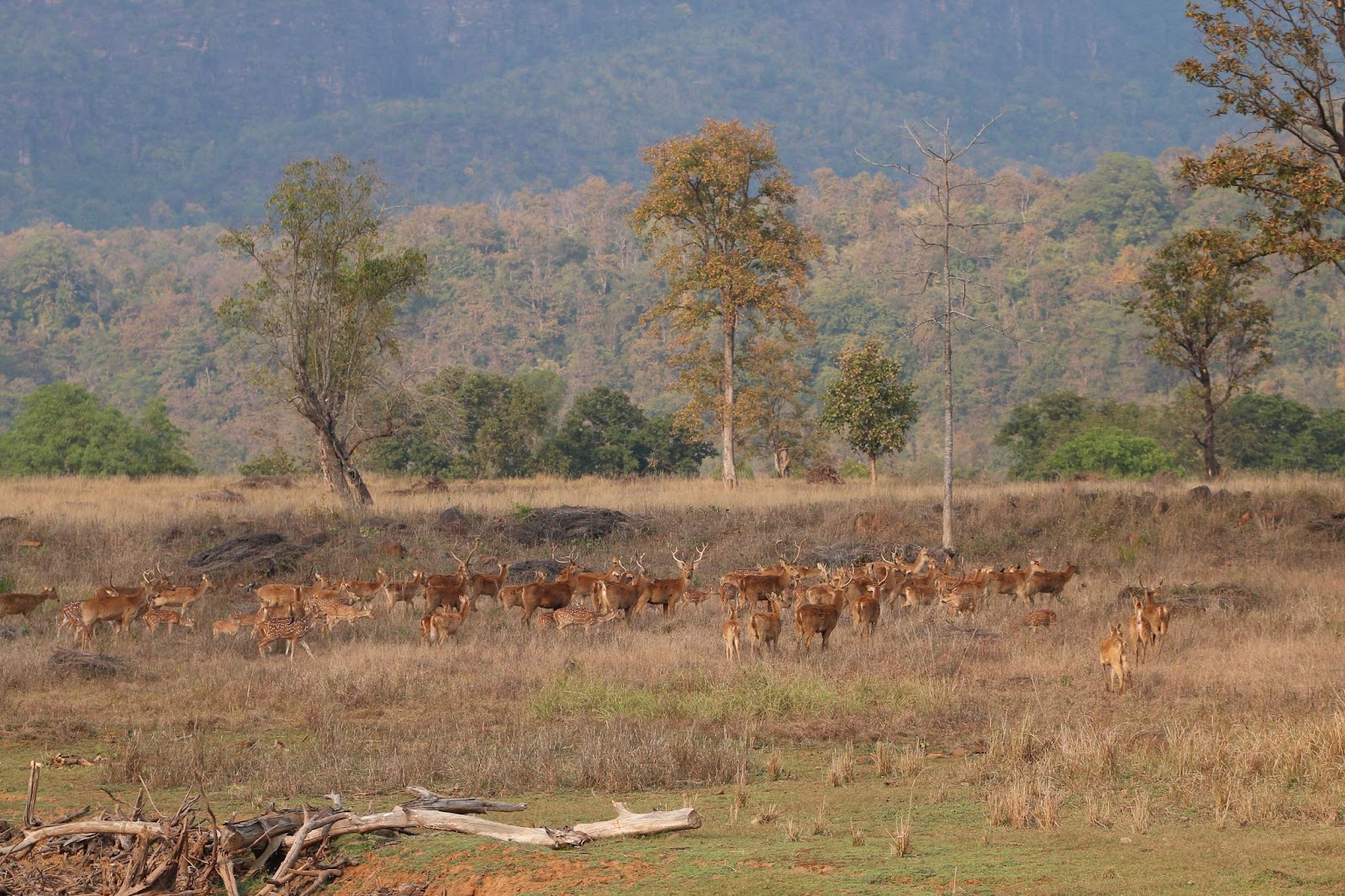 In 24 hours we were able to record over 70 species of birds with one lifer for myself. Apart from the lifer red headed bunting, long tailed Minivet, Blue capped rock thrush, Indian scimitar babbler, Malabar Pied Hornbills remained the highlight of the trip.
Bori Landscape and the conservation work done by the Madhya Pradesh forest department is commendable. The increasing numbers of Tigers and prey base is the result of the years of hard work put in to protect such pristine landscapes. From March 2015, 58 Barasingha have been relocated from KTR till date, population now stands at over 100. Satpura also translocated 11 tigers and 6 leopards till now.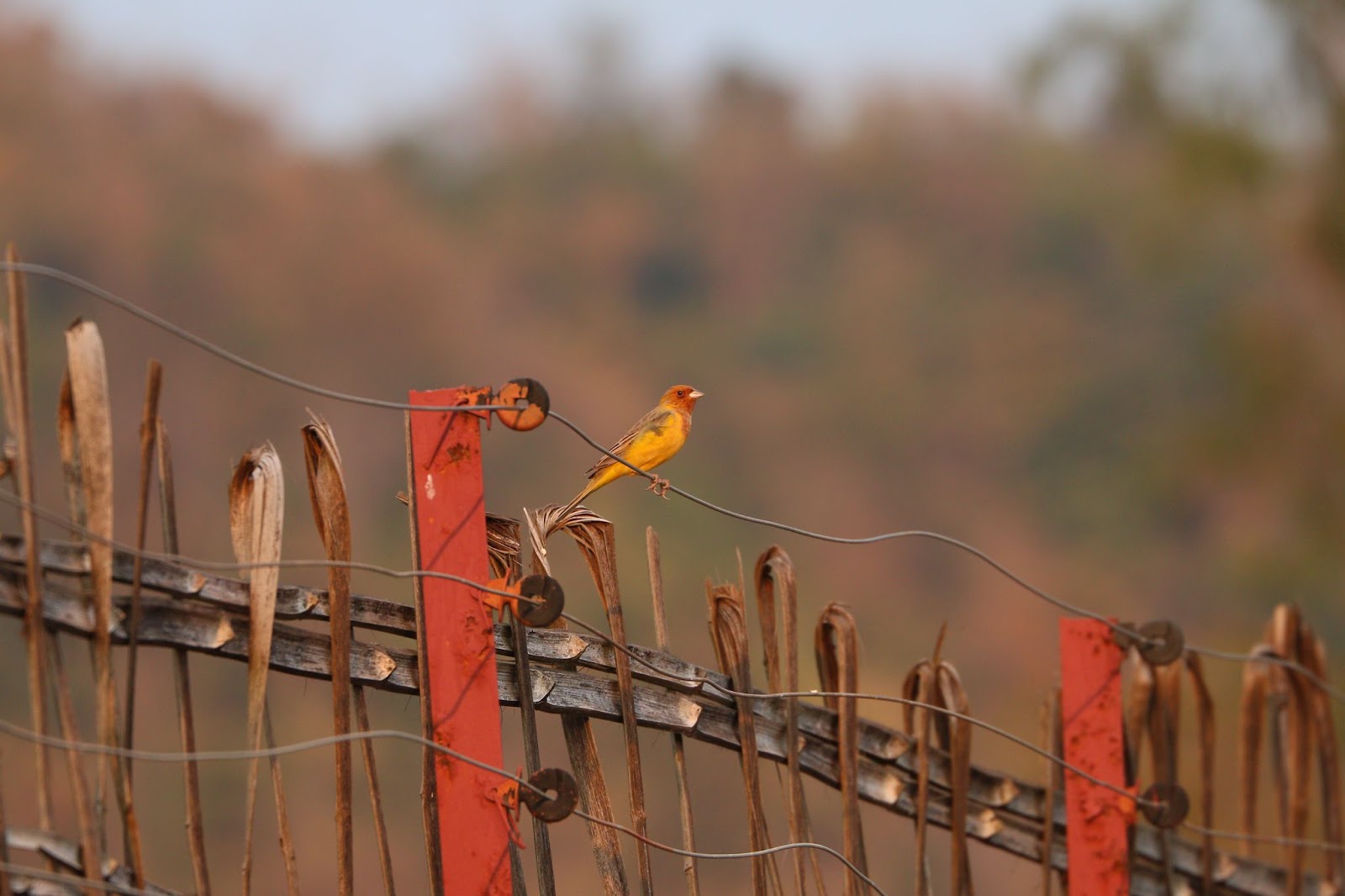 Conservation History
1859 : Bori Reserve Forest
1975 : Bori Sanctuary
1977 : Bori and Pachmarhi Sanctuary
1981 : Satpura National Park
Satpura National Park : 524.37 sq. km.
Pachmarhi Sanctuary : 491.63 sq. km.
Bori Sanctuary : 485.72 sq. km.
Satpura Tiger Reserve : 1501.72 sq. km.
1999 : Pachmarhi Biosphere Reserve
2000 : Project Tiger : 1486.31 sq. km. (1501.72 sq. km.)
2007 : Core Zone : 1339.26 sq. km.
2010 : Buffer Zone : 794.04 sq. km.
(Total area of Tiger Reserve : 2133.30 sq. km.)
The only thing that was constantly in my head were these lines
"सतपुड़ा के घने जंगल।
नींद मे डूबे हुए से
ऊंघते अनमने जंगल।" – Stands true for Bori written by Bhawani Prasad Mishra Ji